Last month we discussed the benefits of using augmented reality solutions in the automobile industry, not only in design but also in production and logistics. For a more comprehensive approach, here are some AR solutions used throughout the life of the vehicle, right from the moment it is launched on the market.
Car dealerships
Today the process of buying a car has evolved, and Covid has accelerated these changes. The global online car buying market reached a value of US$ 261.2 Billion in 2021 (GlobeNewswire, February 2022). Potential buyers work from home, travel less, and don't necessarily want to go to a dealership to test drive a car.
However, buying a new car it still one of the most expensive purchases in the household budget.  Using online selling tools applied to car purchasing is an interesting prospect, which takes into consideration the majority of handling objections. The customer makes an appointment at the time of his choice, no need to travel, and the salesman in the dealership can demonstrate and "sell" his product. He can give a perfect demonstration at a distance through the use of augmented reality glasses. The customer can see what the salesperson shows him live through the connected camera.  The salesperson via the live chat, can even provide documents, brochures, technical documents, or videos, which will be transferred and displayed in real time onto the prospect's computer.
These remotely assisted purchasing solutions are advanced tools that can perfectly mimic new forms of customer buying behaviour, whilst keeping dealerships can keep control of the whole buying process.  Ultimately customers will potentially be more inclined to come and see the vehicle in person before purchasing.
Car garages
Car maintenance is becoming increasingly complex, and mechanics must develop their skills to repair things like the car trajectory, speed control, driving assistance devices, navigation systems present on the ever-changing new models. The applications of on-board electronics in vehicles are constantly being improved. In this context linked to new technologies, the role of the car electronics mechanic, a high-tech technician, is becoming more and more pertinent.
This increase in complexity is accompanied by a need for a simple and effective method for mechanics to quickly adapt to these rapid developments.
Augmented Reality Execution Assistance Solutions can be a very good way of overcoming these difficulties through hands-free connected glasses.  Vehicle maintenance information can be displayed in front of the technician's eyes, who can then call up any information stored on the cloud or on a server, and filed according to models, versions, etc.
This is a good alternative to computerized versions that require return trips back to the office or the use of equipment that does not allow the mechanic to have his hands free to carry out what he sees before him in real time.  It is a live performance enhancer for garages, especially when recruitment needs are not covered by the existing offer.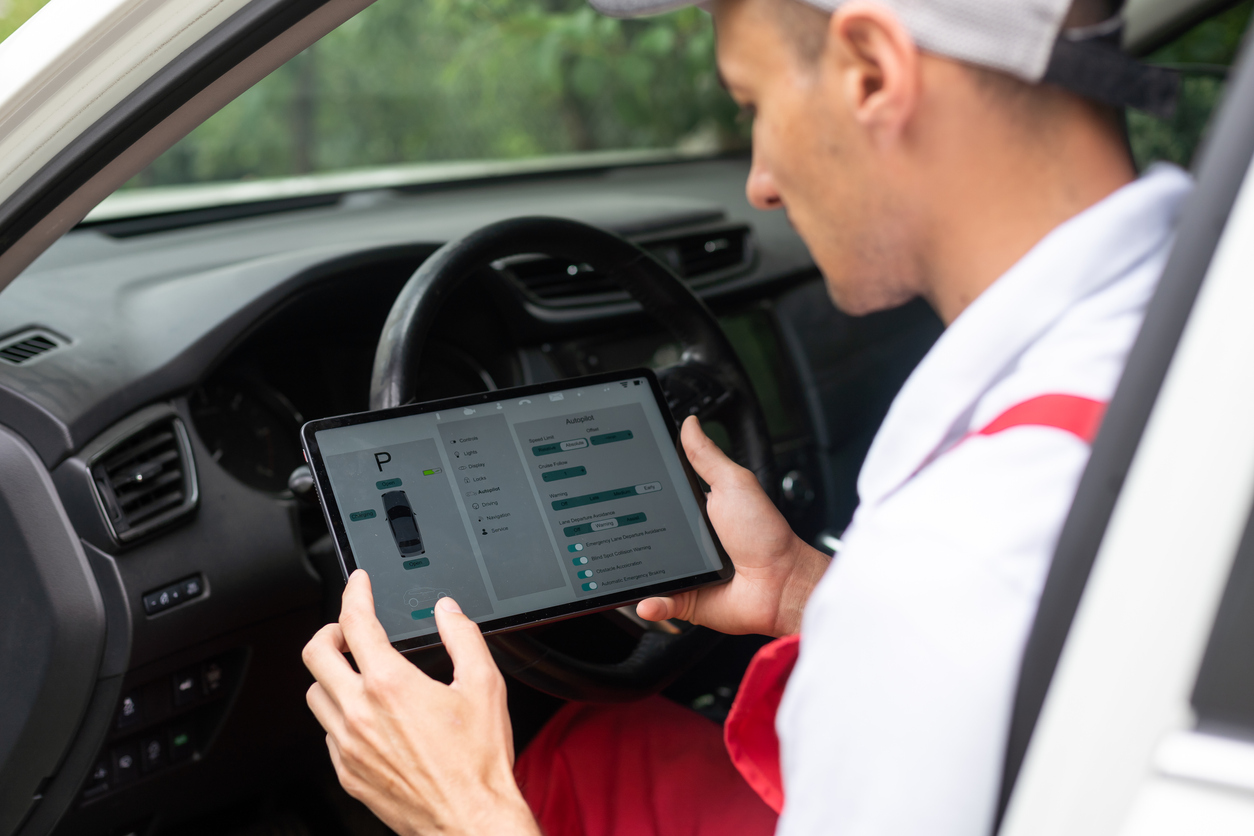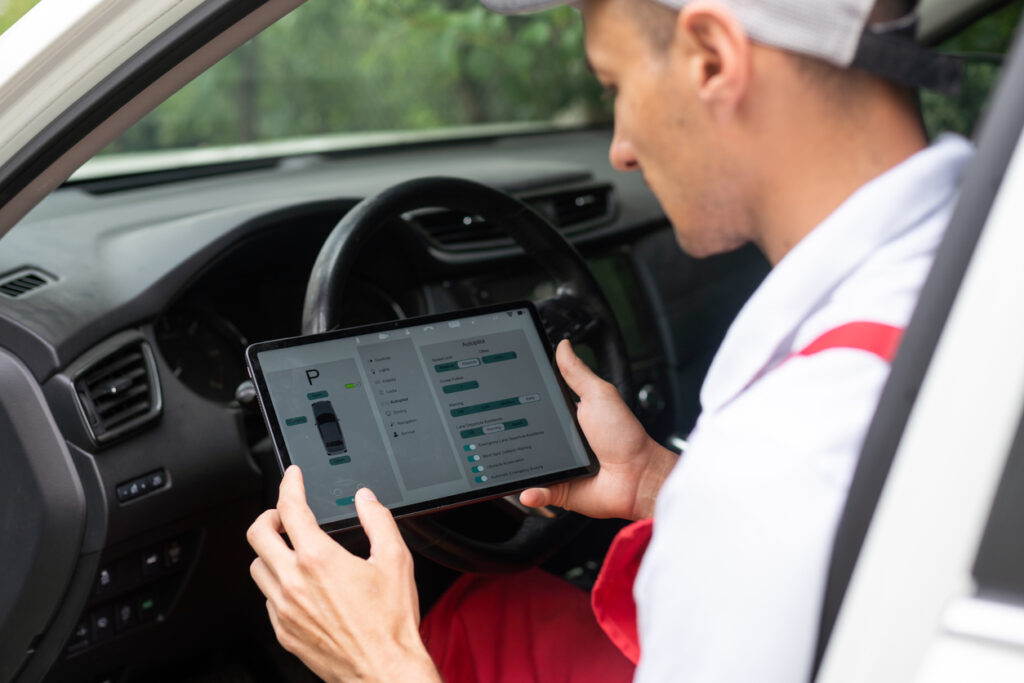 Car Insurers
It is interesting to consider related industries that can also benefit from AR solutions, such as insurers.
Travel costs, inspection delays in case of work overload, recruitment problems, new electronic vehicles are amongst the costly challenges that insurers when they need to send experts to make visual assessments of 'damaged' vehicles.
New tools are emerging that can make their lives easier, particularly in the context of verification or audit.  The use of remote assistance solutions can be particularly cost-effective way of working.
Customers, via a specific application, using the camera on their smartphone, can have the expert view the condition of the vehicle and give a first impression of the extent of the problem.  The expert can then, thanks to tools integrated into the application, direct the owner/garage to the aspects they wish to see, point out certain elements, or even record the whole exchange…. without the expert ever leaving his office.
The expert can then assess whether a trip is necessary or not.
This approach leads to significant savings in travel costs and a strong potential gain in productivity.
Augmented Reality, so what's next?
In the automobile industry, AR is still having a considerable impact in the field of R&D.
Connected windscreens and heads-up displays are technologies that all manufacturers have been working on. Displaying information that can be consulted live and applied to the real world is indeed an innovative approach in line with the eventual development of safer, more autonomous cars.
But from this year onwards, new in-car experiences will be available in which the driver can get details of vehicle speed, navigation, warning icons and blind spot alerts. With the help of Augmented Reality technology, the driver will also receive information about the location of cafes, restaurants, shops or other services and amenities.
Augmented Reality is a great leap forward and we look forward to more future innovations concerning the automobile world.  Maybe even through connected contact lenses, which will be worn by the driver, displaying live information directly in his field of vision!