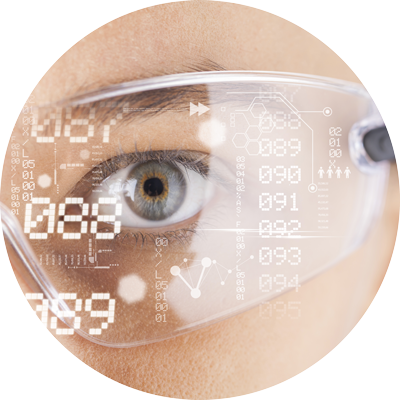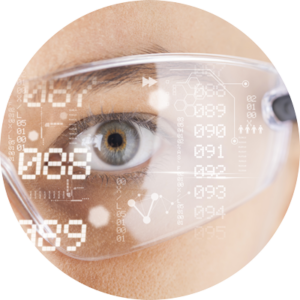 I've heard this sentence a few times lately. Alongside with "Augmented Reality? What do you mean by this?"
Indeed, for most (except my ex-fellow colleagues and close AR fans friends), this may sound like professional suicide or at best, the whim of a mad woman.
Why on Earth would anyone quit a $10 billion company that you enjoy working for, to create a company in such a small market, so niche that it systematically takes 10 minutes to explain it ?!
For me there are many valid reasons!
Firstly, I truly believe that it is not "niche", it is just not visible. As Augmented Reality solutions are aiming at business for now, it does not have the consumer coverage that would give the exposure it deserves. That will come in the very near future.  With the AR smart glasses' improvements, and the imminent launch of Apple…. & Facebook…., their consumer products and breakthrough consumer apps that will follow suit.
Proof being that on the industrial & commercial level, Augmented Reality solutions have already been helping companies in many sectors, with real live/use cases and proven ROI. Remote assistance and training solutions for industrial & medical, AR marketing for retail, visitor enhanced experience in museums and tourist sites, subtitling & surtitling at operas, theatres, cinemas…. These places are already making the most of Augmented Reality.
This is mainly thanks to top rang/high-tech applications, AR SDKs, smartphones that support them and above all pioneers in AR smart glasses manufacturing.  Epson Moverio, Google Glass, Magic Leap, Microsoft HoloLens, NReal, RealWear, Vuzix… are already paving the way in the Future of Augmented Reality.
Second AR will be a fantastic evolution for gaming, entertainment, and social media; and however respectful I am of Virtual Reality, I feel Augmented Reality will be stronger and more powerful in the future because you will keep a foothold in reality and practically, we need it. More pragmatically Augmented Reality solutions are more cost effective due to software developments not requiring as much content & developments compared to VR, with higher potential scales up.
Furthermore, AR will be a big aspect of the metaverse development.(If you want have some insight on the hot "metaverse" topic, I invite you to check out this interesting conversation: Q&A: Why the Metaverse Needs to Be Open – IEEE Spectrum (ampproject.org))
Finally, I predict it will be a massive market, making billions of dollars ($26 billion by 2025 according to AR Insider), and I have had this opinion for over the last 10 years when I started working in the AR world and I never ever doubted it. Who would not like to join this super exciting venture?
In conclusion, at Reapse Consulting we do not believe we are taking a risk but embracing the next Big Thing that will become the New Norm in the next 5 years.
We're are going to be part of this revolution, so are you joining in?